Leather working has been around for long time. It's an old craft with lots of tradition and terminology. This makes learning about leather a whole lot of fun, but it can also make it confusing for customers. Especially with all the different types of leather used. When buying leather products, you want to make sure you know what you're paying for.
A cow is a pretty big animal, so it has thick skin, and a lot of it. A whole cowhide is quite thick, and generally too thick to be useful for everyday leather products. So it's usually cut down to be thinner and more useful for different purposes.
Types of Leather Grades
Top grain
Full grain
Split leather
Bonded leather
Top Grain / Full Grain Leather
When the leather is corrected in any way, it is called top grain. Leather with the entire grain intact is called full grain. Full grain leather, even though it may have blemishes, is more expensive and more sought-after than top grain leather because of its durability and longevity. It is, in short, the best leather which is why it is the main leather used by Trade Time Tool Bags for the majority of our products. Both full grain and top grain leathers are referred to as grain leather.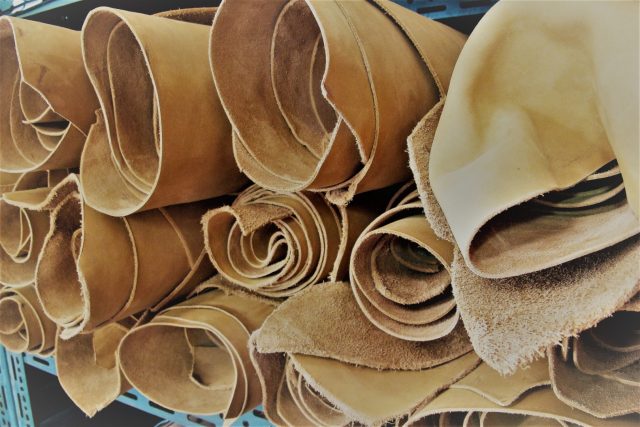 Split Leather
The bottom part of the leather, the part that is split off from the grain at the grain/corium junction, goes by many different names, and it can get really, really confusing. Many people refer to this bottom layer of leather as "genuine leather", however, the term isn't used consistently and is also used to mean real leather as opposed to manmade faux leathers. More terms you may see: split leather, corrected leather, embossed leather, coated leather, Suede, painted leather, and more. For our purposes, we're going to refer to it as split leather.
Split leather can then be sliced down even thinner and used for other purposes. Often a polymer coating is applied and embossed to mimic a grain leather; however these leathers are not nearly as strong or durable. This is sometimes referred to as a finished split. Another use for split leather is suede, which has been textured to have a napped finish. Suede is often confused with nubuck, which is a grain leather that is textured to have a similar nap finish. The difference is that nubuck is much stronger and more durable than suede, though suede's softness and pliability make it useful for certain applications.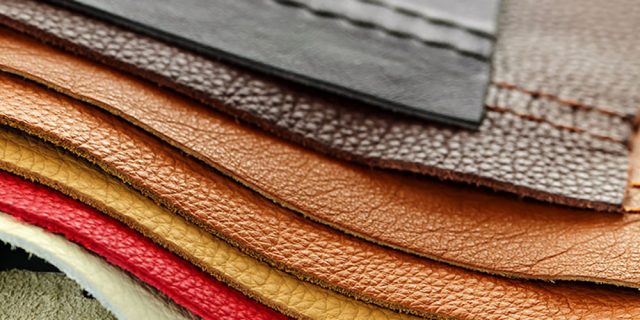 Bonded Leather
Bonded leather is the lowest grade of leather, because it is not really leather – just shredded leather scraps and bits reconstituted with a filler and backed with an embossed polyurethane coating. It's very cheap, but falls apart quickly. Bonded leather is found in low-end furniture and accessories, and sometimes book binding. You may also see this referred to as reconstituted or blended leather.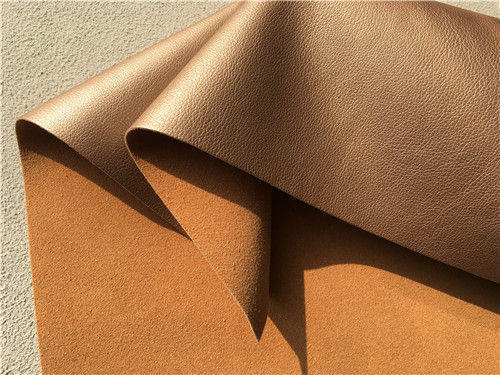 Now, we know that this is a very short guide but you can see that the main differences boil down to how the leather is made and treated. And as a result, different types of leather can be used in different ways and for different products. By understanding the types of leather that are out there, you'll be able to make the best decision based on your needs. Plus you'll know exactly what you're paying for!